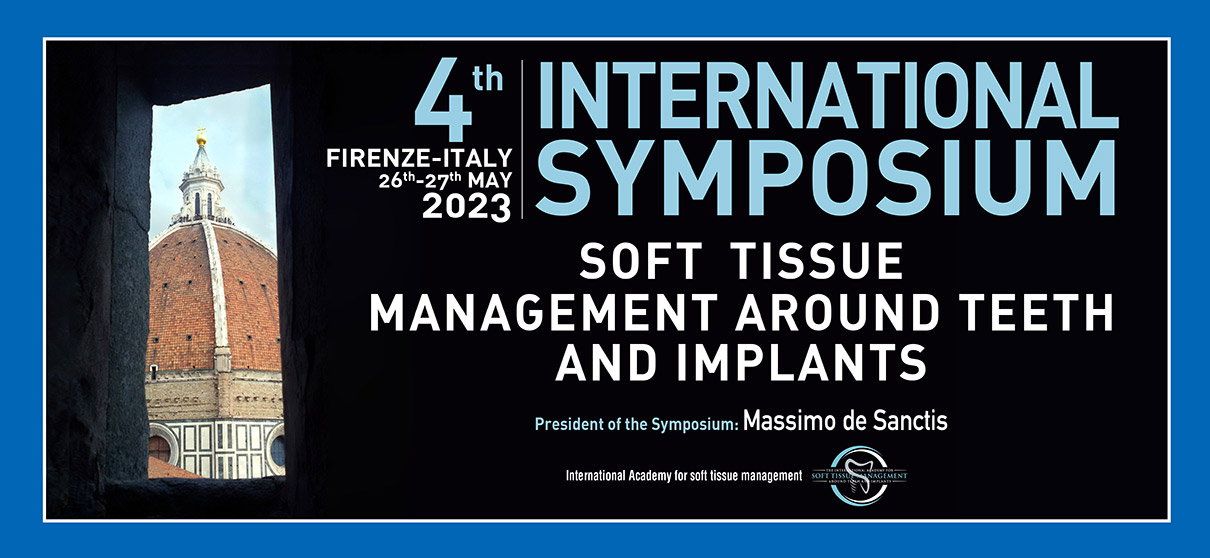 ---
Dear Friends, Dear Colleagues,
We are now happy to announce that the Congress scheduled for 2022 has been definitively moved to May 2023 and that, as for the 2020 edition, it will be held in Florence, the most beautiful city in the world, where the most prestigious Clinicians and Researchers will gather together to offer you the most updated clinical information on soft tissue management around teeth and implants.
The soul of the Congress is still the same: to know "the how and the why", to give the most updated technical information to bring home, but also to provide you with solid and sound biological bases. A Congress for Clinicians with the same friendly atmosphere as always.
This has been my intent from the beginning, to receive people from all over the world with a spirit of friendship, to make them feel at home and to offer them a space to share clinical, aesthetic and technical information in a setting of art and beauty.
Come to Florence the 26th and 27th of May 2023 for the International Symposium on Soft Tissue Management around Teeth and Implants: The Congress you cannot miss!!
I am looking forward to meeting all of you.
Massimo de Sanctis
President of the Symposium
Chair of Periodontology
Università Vita-Salute San Raffaele – Milan
Head of Department of Periodontology
Ospedale San Raffaele – Milan
Do you want to receive information about the Symposium?
Write to us: [email protected]